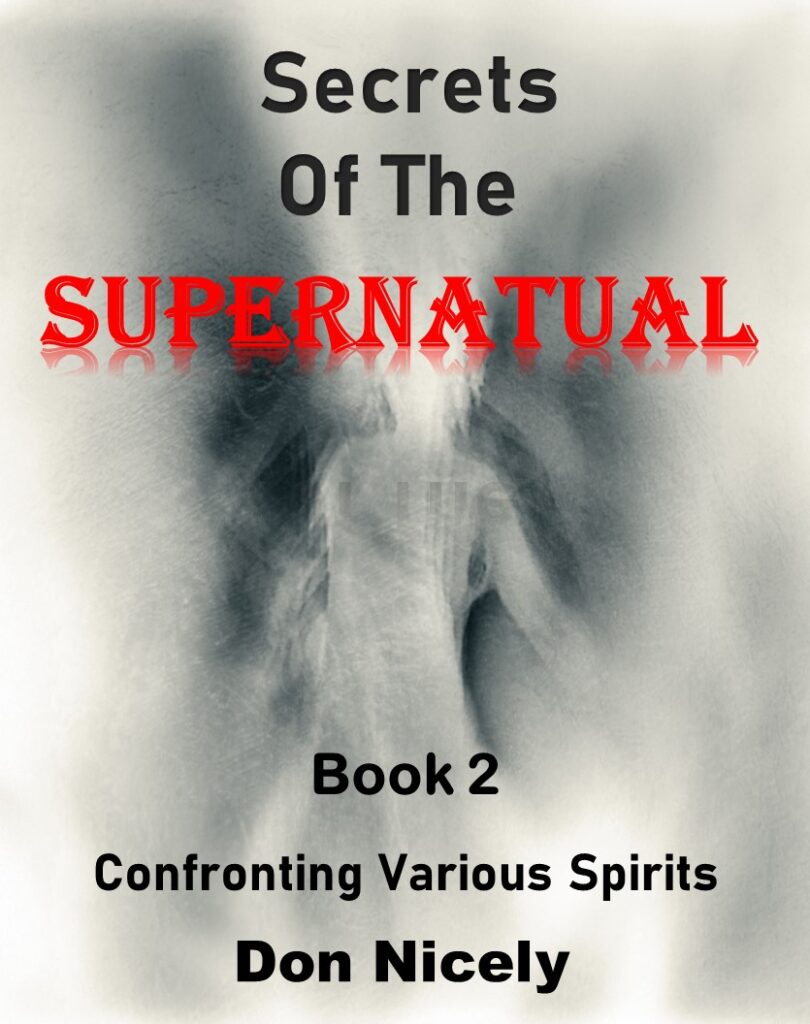 Did you know that man's enemy the devil has a hierarchy of demon hosts just waiting to pounce on your very life?
You see folks, Satan our arch enemy counts on people being in the dark about his workings in their lives.
But with this awesome revealing book Secrets of the Supernatural Book 2 Confronting Various Spirits author Don nicely reveals the secret world of demons and their unity against mankind. No, it is true you can't see them with your natural eyes, but when you know and understand their inner workings against you. You can stop the plans from ever taking place in your life.
Do not live one more day of your life without this amazing information that is in the pages of this little book.
Secrets of the Supernatural book 2 shows you how the spirit of Athaliah is working to steal and kill our future generation. Also, the spirit of Delilah is at work with its mighty seductions everywhere. Let us not forget how Python and Leviathan love to strangle the very life out of you if you allow them. You can't afford not to know the information in this book. If you want to make heaven your home someday and live the life of a victor on this earth, so get a copy of this amazing book today.