Hot New Item!
Extreme Marriage Makeover! Does your marriage seem stagnant? Do you feel like you are stuck in a relationship rut? Check out my new program called Extreme Marriage Makeover. For just $99, you will have a complete program with 12 downloadable videos to make your marriage a love story. Go here -> Extreme Marriage Makeover Suite to get the Extreme Marriage Makeover and start making the most of your marriage today!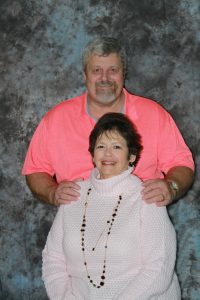 About the Author
Who is Don Nicely? Well for starters he's the picture of a true American success story. In that he began his young adult life living under a bridge as a teenager. He found himself homeless at age 15 ½. He came home from school for Christmas Break to find that his father had left the state for work. His younger brother Ron and he found a note from dad that read; "Went to Michigan for work see whenever "Merry Christmas boys."
So, Don began his tragedy to triumph life story from under a bridge. He would feed himself from scraps he found in dumpsters and from catching fish and animals off the Tuscarawas River. He somehow managed to graduate High School and became a four-year Letterman in both football and baseball.
He is the author of dozens of books including two award-winning books. Today Don lives in Vero Beach, Florida with the love of his life, whom he has been married to for the past thirty-two years. They celebrate being parents of six grown children and seventeen grandchildren.
Don pastors a church, co-captains a fishing charter business and writes inspirational books to help people find their purpose for life and learn to live closer to God.
Don's motto for life is; " Find your purpose for life and enjoy the journey God has put you on fulfilling it."
He has learned that we are not given a good life or a bad life. It is up to us to choose what type of life we want to live.
In 2002 Don had cancer surgery which caused him to pursue many of the dreams that he had always wanted to do, But because of business of life kept putting off until he had more time. Writing for the Lord was one of those dreams. Don has always wanted to use his writing gift to help people grow in the Lord. Seeing other people become fruitful in their lives because of his writings is his greatest award.
He was born in Cuyahoga Falls, Ohio the son of a construction worker. He was raised in Akron, Ohio until his teenage years when his family moved to a rural area in southern Ohio. Don went to many different schools while he was growing up, for they moved around a lot with his father's work. He graduated from Indian Valley South High School in 1977. Later on after he was called to the ministry he graduated from the Ministerial Internship Program of the Church of God. Currently he holds the highest rank of credentials being an Ordained Bishop in the Church of God.
He has written many major books with his first book "A Year without Fear" in 2004 winning an award for the "The Best All Around Devotional of the Year."
Email Author Don Nicely – [email protected]