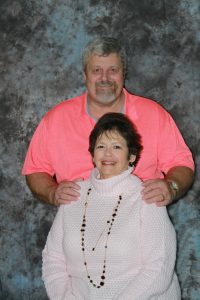 About the Author
Don Nicely was born in Cuyahoga Falls, Ohio the son of a construction worker. He was raised in Akron, Ohio until his teenage years when his family moved to a rural area in southern Ohio. Don went to many different schools while he was growing up, for they moved around a lot with his father's work. He graduated from Indian Valley South High School in 1977. Later on after he was called to the ministry he graduated from the Ministerial Internship Program of the Church of God. Currently he holds the highest rank of credentials being an Ordained Bishop in the Church of God.
Don and his wife Susie live in Vero Beach, Florida where they pastor a Satellite church of his church in Ohio. Don is also the co-owner of a fishing charter business with his son Jacob. They are the proud parents of six grown children and many grandchildren.
In 2002 Don had cancer surgery which caused him to pursue many of the dreams that he had always wanted to do, but was putting off until he had more time. Writing for the Lord was one of those dreams. Don has always wanted to use his writing gift to help people grow in the Lord and seeing other people become fruitful in their lives because of his writings is his greatest award.
Currently he and his wife pastor a church and travel as a speaker teaching people to live their lives in the power of God's word. He has written many major books with his first book "A Year without Fear" in 2004 winning an award for the "The Best All Around Devotional of the Year."
Email Author Don Nicely – donnicelybooks@yahoo.com