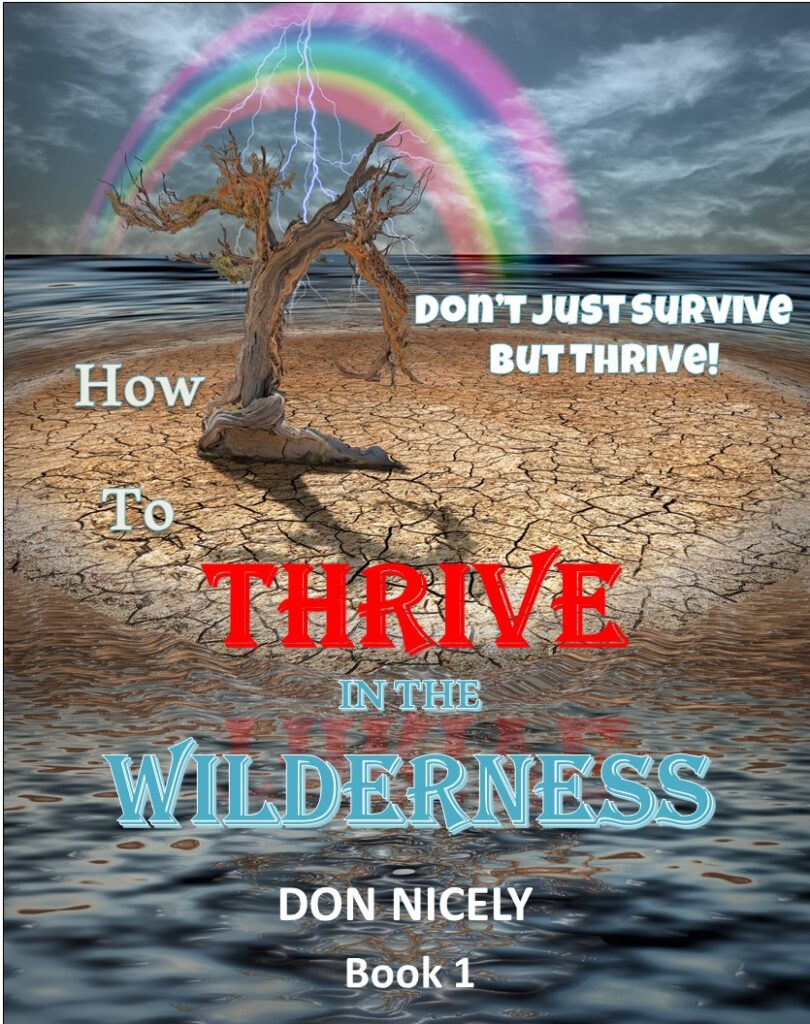 Would you believe that God has a purpose for our suffering?
This book deals with man's search for meaning through the things of life that we face. The different life choices that changes our life and our perception of them. When our life changes we must seek the purpose for the wilderness experience.
Being lost in a spiritual a wilderness experience can create stress as a result of venturing into the wilderness.
So, this book explores the purpose of suffering involved in the Christian life. Suffering that sometimes is the result of the sovereignty of God and wilderness benefits we will receive from them.
God is in the process of transforming you and he can bring forgiveness, reconciliation, spiritual growth and purity into our lives.
Do You Need Hope and Encouragement
This book is for everyone: seekers, skeptics, wayward children and stalwart Christians. Just about everyone that needs answers to the question of why me Lord?
It offers hope to all who've experienced any of the following types of personal crisis:
disappointment with God and the feelings of being alone
grief and loss and trying to understand the purpose for them
health crises and the need for God's power
removes confusion and gives you God's perspective of things
sufferings of various kinds and an understanding of God's purification process
Who Should Read This Book?
Anyone undergoing a major life transition. Are you experiencing:
Confusion, overwhelming feelings of aloneness, struggling to make sense of life's challenges?
Grief and grieving the death of a loved one?
Suffering from some poor life choices?
In a spiritual dryness that's like a desert?
If any of these situations apply to you, this book is for you!
This book addresses universal life questions
What You'll Learn
Increase your faith and trust in God
Experience spiritual growth with God
Find encouragements to faith
Discover hope beyond your tears we sometimes shed
Improve personal crisis management
How to draw close to God and cause the devil will flee
Does your life sometimes feel that you are wandering in a wilderness of grief, confusion, and faltering faith? If so my friend, you are not alone. Like the lost children of Israel, many have searched for a way through a personal wilderness and were unable to find it. But just as those same Israelite's followed God's leading to the Promised Land, you too can find the promised new life in the Spirit. Author Don Nicely made has made such a journey personally – not only figuratively but also literally. During many times of intense personal struggles, he traveled to his own personal Sinai. There he found restoration and, in the solitude of the wilderness he found God's answers. He learned of the wilderness ways from God's purpose and point of view. He learned that the ancient Bible truths could alter his life forever. In this book he shares with you the simple healing secrets that God first revealed to him. Get a copy today for just $2.99!