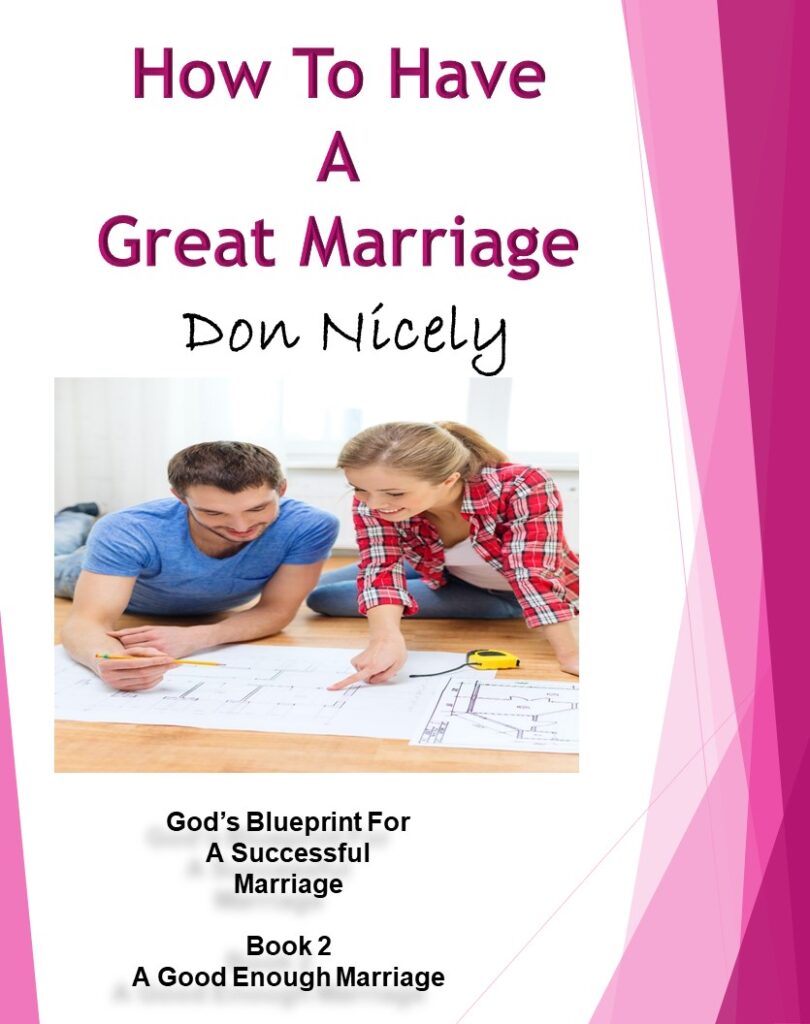 Have You Ever Asked Your Self The Question? What Do I Do When My Marriage Is Falling Apart?
The truth is everyday people suffer in their marriage, most in silence, and without anyone ever knowing it. You may want to avoid the judgement or the potential looks you may get, and just avoid the fact that you're not perfect. Thankfully, according to God's word we know that nobody is perfect, and everyone struggles in their own way. Opening up about these struggles can actually help you find accountability and a safe place to work through your issues. Author Don Nicely has revealed to us that a marriage came still be great even if it is good enough. In a good enough relationship, people have high expectations for how they're treated. They expect to be treated with kindness, love, affection, and respect. They do not tolerate emotional or physical abuse. They expect their partner to be loyal.
This does not mean they expect their relationship to be free of conflict. Because even happily married couples argue. Conflict is healthy because it leads to greater understanding.
People should not expect to solve all of the problems in their relationship, either. Couples in the good-enough relationship do and have problems but they also know what to do about them. They are good friends. They have a satisfying sex life. They trust one another and are fully committed to one another. They can also manage conflict constructively. That means they can arrive at mutual understanding and get to great compromises that work. And they can repair their relationships effectively when they hurt one another.
They honor one another's dreams, even if they're different. They create a shared meaning system with shared values and ethics, beliefs, rituals, and goals. They agree about fundamental symbols like what a home is, what love is, and how to raise their children.
In The Book You Will Learn;
How to solve marriage problems
How to learn to listen in the relationship
What are the different levels of communication
How to come close together