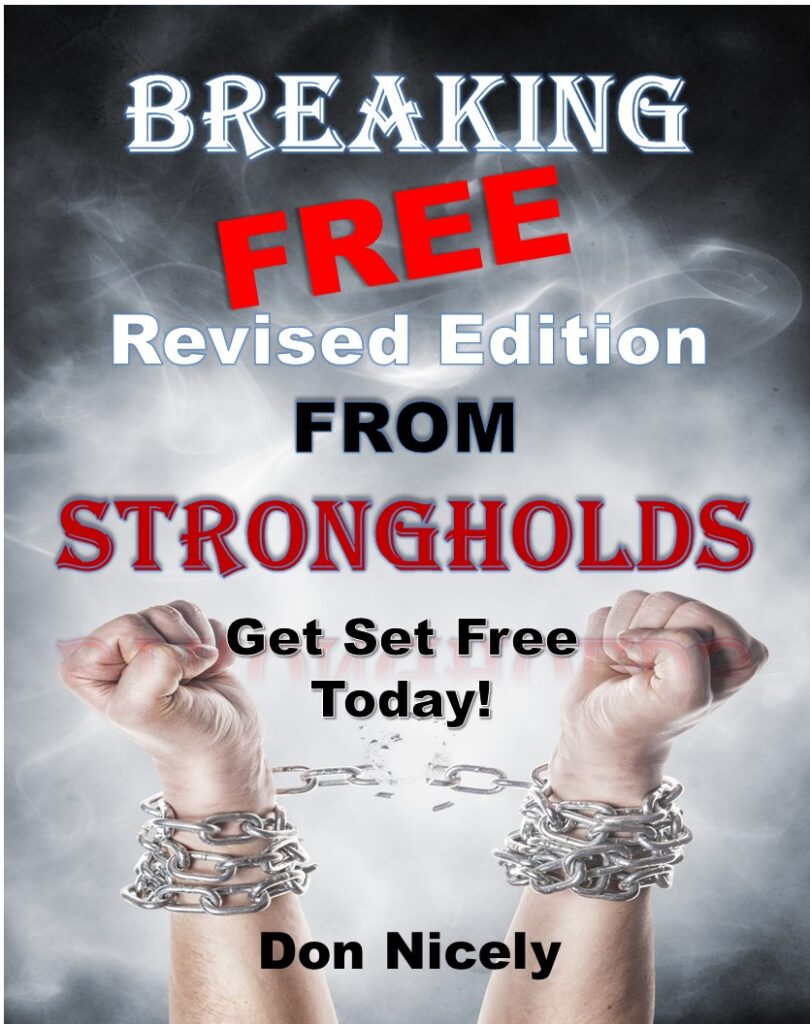 What if I told you that it is possible to be bound by a stronghold and not even know it! Even if you're a Christian! You're Eyes will be opened!
Is there something in your life that just seems to be holding you back from really experiencing the good life? My friend read this book and your eyes will be opened! Don't forget to check out my website donnicelybooks.com for special offers and my monthly newsletter.
The problem is most of us think of strongholds as physical objects. But the Bible makes clear a stronghold is a mindset, or an epicenter of unbelief that exalts itself over God and keeps you from maximizing your potential in God in every area of your life.
It's possible to be active in the church and say all the hallelujahs but be locked out from God's glory. This makes you a functional unbeliever in different areas of your life. Jesus Christ didn't just come to judge your mess. He's come to give you a new life and a life more abundantly. To give you a relationship that you never had with him. And God's wrath is satisfied on the cross so that our mess, or past, present, and future, was placed on him.
And when the wrath of God was poured out on him, our mess was dealt with in the sense of eternal penalty. I've been in ministry over 25 years now. It trips me out—it's almost been three decades, and I'm just coming to terms with the fact that people are going to be a mess. The reason why I'm coming to terms with that reality is because now I recognize that the thing that makes an unbeliever different than a believer is the fact that a believer has help with his mess. But we're just as messy as the messiest unbeliever.
And so, you're not better than anybody else; you're not cooler than anybody else. You just have some divine help. That's what Christ is doing. And the more and more I grow, the more and more I realize that everybody has something to hide. Everybody is hiding something, somewhere, someplace in their life, and that's why the message of this book has become a really.
And so, what I've coined as a definition of "stronghold" is this: A stronghold is a mindset, a value system, or a thought process that doesn't allow you to maximize your potential for Jesus Christ in his glory. We're talking about bad strongholds, ways of thinking that we've clustered into belief systems where we've functionally become believing unbelievers. There was a man in the gospels who said, "Lord, I believe. Help my unbelief."
In this book you will learn;
How to remove Satan's armor from your life
How to Identify, Reveal and Smash mental, physical, and spiritual strongholds from your life.
How to live everyday free and fresh in the glory of God
You will learn how to remove strongholds you didn't even know you had
So, my friend get a copy today for just $2.99!